Streaming Video
We are pleased to be able to make the daily television Mass as well as other special liturgical events, and our other video programming available for viewing over the Internet. Please report any problems viewing or accessing the streaming files or just send us your comments or suggestions via e-mail to ortv @ ortv.org (without spaces and no attachments please).
Now Playing - Streams LIVE programming
Video on Demand
October 25, 2021: We are in the process of moving our video streaming services to Vimeo to improve your streaming experience. While we complete our implementation and testing, you may see more than one option to stream a live daily Mass. In addition, at times, the TV Mass may not be available to live stream. We thank you for your patience and understanding while we complete the move.
The Celebration of the Eucharist (daily television Mass) is streamed LIVE Monday thru Friday at 10:00 a.m. In addition, other liturgical celebrations that will be streamed lived will be announced on our Home page.
Now Playing
This Live Stream is Copyright © 2021 by ORTV, Inc.   No portion of this Live Stream may be copied, reproduced, distributed, republished, downloaded, displayed, posted or transmitted in any form or by any means, including, but not limited to, electronic, mechanical, photocopying, recording, or otherwise, without the prior express written permission of ORTV, Inc.   Any unauthorized use of this Live Stream may violate copyright laws, trademark laws, the laws of privacy and publicity, and communications regulations and statutes. Violators will be prosecuted to the fullest extent of the law.

Please note that the live stream is not supported on computers running Microsoft Windows version 7 or below and using Internet Explorer. However, the live stream will play on your computer if you use Microsoft Edge, Firefox or Google Chrome.

If you have any trouble viewing the programs please click on the Help link in the player window or send us an email at: ortv @ ortv.org (without the spaces).
The following is a list of archived programming which are available for online viewing at your leisure, including the daily television Mass, Crossroad's Magazine, That's The Spirit and other video projects.
Please note Microsoft Internet Explorer is no longer supported by Microsoft. If you are having any issues with the video on demand service, please make sure you are using the current version of any of the following browsers, Microsoft Edge, Firefox, Google Chrome and Safari browsers.
The Celebration of the Eucharist Daily Television Mass
Other, including programming and special projects.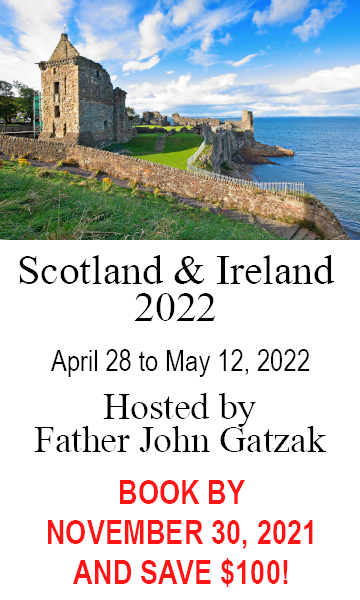 If the Vatican Widget does not appear above, we are experiencing technical difficulties connecting to the Vatican news service. You can connect directly at https://www.vaticannews.va/en.html.
Looking for that Song You Heard on WJMJ or for a HD or Internet Radio?
Use this amazon.com quick link below.
As an Amazon Associate We earn from qualifying purchases.