Legal
Effective: June 20, 2001
Updated: August 15, 2019
Copyright
Site Terms of Use
Online Privacy Practices
Linking to ORTV
WJMJ Contest Rules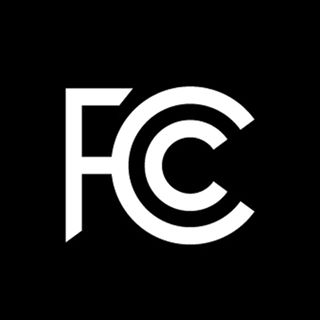 WJMJ Public Inspection File
COPYRIGHT
The copyright in all material provided on this site ("Site") is held by ORTV, Inc. ("ORTV") or by the original creator of the material. Except as stated herein, none of the material may be copied, reproduced, distributed, republished, downloaded, displayed, posted or transmitted in any form or by any means, including, but not limited to, electronic, mechanical, photocopying, recording, or otherwise, without the prior written permission of ORTV or the copyright owner. Permission is granted to display, copy, distribute and download the materials on this Site for personal, non-commercial use only, provided you do not modify the materials and that you retain all copyright and other proprietary notices contained in the materials. You also may not, without ORTV's permission, "mirror" any material contained on this Site on any other server. This permission terminates automatically if you breach any of these terms or conditions. Upon termination, you must immediately destroy any downloaded and printed materials. Any unauthorized use of any material contained on this Site may violate copyright laws, trademark laws, the laws of privacy and publicity, and communications regulations and statutes. Violators will be prosecuted to the fullest extent of the law.

Notice: Acceptance of Terms of Use
Use of this Site is subject to certain Terms of Use, which constitute a legal agreement between you and ORTV. By using this Site, you acknowledge that you have read, understood, and agree to be bound by the Terms of Use. Please review the Terms of Use, and if you do not agree to the terms, do not use this Site.

Back to the top
SITE TERMS OF USE
Acceptance of Contract Terms
The following are terms of a legal agreement between you and ORTV. By accessing, browsing and/or using this site ("Site"), you acknowledge that you have read, understood, and agree, to be bound by these terms and to comply with all applicable laws and regulations, including U.S. export and re-export control laws and regulations. If you do not agree to these terms, do not use this Site. The material provided on this Site is protected by law, including, but not limited to, United States Copyright Law and international treaties. This Site is controlled and operated by ORTV from its offices within the United States. ORTV makes no representation that materials in the Site are appropriate or available for use in other locations, and access to them from territories where their contents are illegal is prohibited. Those who choose to access this Site from other locations do so on their own initiative and are responsible for compliance with applicable local laws.
Any claim relating to, and the use of, this Site and the materials contained herein is governed by the laws of the state of Connecticut.
Use Restrictions
The copyright in all material provided on this Site is held by ORTV or by the original creator of the material. Except as stated herein, none of the material may be copied, reproduced, distributed, republished, downloaded, displayed, posted or transmitted in any form or by any means, including, but not limited to, electronic, mechanical, photocopying, recording, or otherwise, without the prior written permission of ORTV or the copyright owner. Permission is granted to display, copy, distribute and download the materials on this Site for personal, non-commercial use only, provided you do not modify the materials and that you retain all copyright and other proprietary notices contained in the materials. This permission terminates automatically if you breach any of these terms or conditions. Upon termination, you must immediately destroy any downloaded and printed materials. You also may not, without ORTV's permission, "mirror" any material contained on this Site on any other server. Any unauthorized use of any material contained on this Site may violate copyright laws, trademark laws, the laws of privacy and publicity, and communications regulations and statutes.
Trademarks
The trademarks, service marks, and logos (the "Trademarks") used and displayed on this Site are registered and unregistered Trademarks of ORTV and others. Nothing on this Site should be construed as granting, by implication, estoppel, or otherwise, any license or right to use any Trademark displayed on the Site, without the written permission of the Trademark owner. ORTV aggressively enforces its intellectual property rights to the fullest extent of the law. The name of the Office of Radio & Television, "ORTV" or the ORTV logo may not be used in any way, including in advertising or publicity pertaining to distribution of materials on this Site, without prior, written permission. ORTV prohibits use of the ORTV logo as a "hot" link to any ORTV site unless establishment of such a link is approved in advance by ORTV in writing.
Disclaimer Warranty
THE MATERIALS ON THIS SITE ARE PROVIDED "AS IS" WITHOUT WARRANTIES OF ANY KIND EITHER EXPRESS OR IMPLIED. TO THE FULLEST EXTENT POSSIBLE PURSUANT TO THE APPLICABLE LAW, ORTV DISCLAIMS ALL WARRANTIES, EXPRESSED OR IMPLIED, INCLUDING, BUT NOT LIMITED TO, IMPLIED WARRANTIES OF MERCHANTABILITY, FITNESS FOR A PARTICULAR PURPOSE, NON-INFRINGEMENT OR OTHER VIOLATION OF RIGHTS. ORTV DOES NOT WARRANT OR MAKE ANY REPRESENTATIONS REGARDING THE USE, VALIDITY, ACCURACY, OR RELIABILITY OF, OR THE RESULTS OF THE USE OF, OR OTHERWISE RESPECTING, THE MATERIALS ON THIS SITE OR ANY SITES LINKED TO THIS SITE.
Limitation of Liability
UNDER NO CIRCUMSTANCES, INCLUDING, BUT NOT LIMITED TO, NEGLIGENCE, SHALL ORTV BE LIABLE FOR ANY DIRECT, INDIRECT, SPECIAL, INCIDENTAL OR CONSEQUENTIAL DAMAGES, INCLUDING, BUT NOT LIMITED TO, LOSS OF DATA OR PROFIT, ARISING OUT OF THE USE, OR THE INABILITY TO USE, THE MATERIALS ON THIS SITE, EVEN IF ORTV OR A ORTV AUTHORIZED REPRESENTATIVE HAS BEEN ADVISED OF THE POSSIBILITY OF SUCH DAMAGES. IF YOUR USE OF MATERIALS FROM THIS SITE RESULTS IN THE NEED FOR SERVICING, REPAIR OR CORRECTION OF EQUIPMENT OR DATA, YOU ASSUME ANY COSTS THEREOF. SOME STATES DO NOT ALLOW THE EXCLUSION OR LIMITATION OF INCIDENTAL OR CONSEQUENTIAL DAMAGES, SO THE ABOVE LIMITATION OR EXCLUSION MAY NOT APPLY TO YOU.
Our Transmissions
Any material, information or idea you transmit to or post on this Site by any means will be treated as non-confidential and non-proprietary, and may be disseminated or used by ORTV or its affiliates for any purpose whatsoever, including, but not limited to, developing, producing and marketing programs and services. Notwithstanding the foregoing, all personal data provided to ORTV Online will be handled in accordance ORTV's Online Privacy Practices. You are prohibited from posting or transmitting to or from this Site any unlawful, threatening, libelous, defamatory, obscene, scandalous, inflammatory, pornographic, or profane material, or any other material that could give rise to any civil or criminal liability under the law.
Terms of Use Revisions
ORTV may at any time revise these Terms of Use by updating this posting. By using this Site, you agree to be bound by any such revisions and should, therefore, periodically visit this page to determine the then current Terms of Use to which you are bound.
Back to the top
ONLINE PRIVACY PRACTICES
Privacy and Data Security
At ORTV, your right to privacy and data security is a primary concern. That's why, when you visit ortv.org, we help you maintain control over your personal data on the Internet. Below are the guidelines we use for protecting the information you provide us during a visit to our Internet site (www.ortv.org or www.ortv.org).
ORTV only asks for specific types of personal information
In a few areas on our Web site, we ask you to provide information that will enable us to enhance your site visit or to follow up with you after your visit. It is completely optional for you to participate.
For example, we request information from you when you:
Provide feedback in an online survey
Subscribe to a newsletter or a mailing list
Complete an online information request form
In each of the instances above, we may ask for your name, e-mail address, phone number and address, as well as other similar personal information that is needed to register or subscribe you to services or offers or to provide you with the information you have requested.. If we ever ask for significantly different information we will inform you. In the case of newsletters or mailing lists, you will be able to "unsubscribe" to these mailings at any time.
ORTV only uses your personal information for specific purposes
The information you provide will be kept confidential and used to support your relationship with ORTV. Among other things, we want to help you quickly find information on ortv.org and alert you to product upgrades, program specials and other news from ORTV. ORTV will never sell, rent or otherwise grant access to your personal information to third parties.
You can opt-out of receiving further information from ORTV at any time
We may send you information about our various programs, or other services we feel may be of interest to you. Only ORTV will send you these direct mailings. If you do not want to receive such mailings, simply tell us when you give us your personal information. Or, at any time you can easily opt-out of receiving further information from ORTV by sending an email to ortv with unsubscribe in the subject line.
ORTV will not disclose your personal information to any outside organization for its use in marketing without your consent
Information regarding you (such as name, address and phone number) will not be given or sold to any outside organization for its use in marketing or solicitation without your consent. Your information may be shared with agents or contractors of ORTV for the purpose of performing services for ORTV.
ORTV wants to help you keep your personal information accurate
You can request the individual information that ORTV has collected about you via the Internet at ortv. You can have factual inaccuracies in this information corrected by e-mailing us at ortv.
What else should I know about my privacy?
Third party Internet sites and services accessible through ortv.org have separate privacy and data collection practices, independent of us. ORTV has no responsibility or liability for these independent policies or actions. You are solely responsible for maintaining the secrecy of your passwords or any account information. Please be careful and responsible whenever you're online. If you post personal information online that is accessible to the public, you may receive unsolicited messages from other parties in return. While we strive to protect your personal information, ORTV cannot ensure or warrant the security of any information you transmit to us, and you do so at your own risk.
Back to the top
LINK TO US
We are proud to provide all qualified interested parties with an easy, three step process to link back to our site. All you need to do is read the terms, fill out the form, and grab your logo. Thanks for supporting ortv.org!
Hypertext Link Agreement: ORTV is pleased to grant You (Licensee) a non-assignable, non-exclusive, royalty free license solely to use the link logo as a hypertext link icon to allow users to link from Your Web page to the ORTV Page (www.ortv.org) or WJMJ Radio Page (www.wjmj.org), based on the following terms and conditions:
1. Licensee acknowledges the validity and ORTV's exclusive ownership of all right, title, and interest in and to the ORTV and Link Logo marks (the Marks) and, during or after the term of this Agreement, shall not, in any way, contest, or help others to contest, such ownership or the validity of any registrations or rights of ORTV now owned or obtained relating to the Marks.
2. Licensee shall not use any names, marks, terms, graphics, or other materials on its Web page or site that are likely to cause confusion with or dilute the distinctiveness of either of the Marks or to damage the reputation or commercial image of ORTV or any of its products.
3. ORTV, in its sole discretion, may terminate this license immediately for any reason. Upon termination of this license, Licensee shall immediately cease all further use of the Marks, or any other similar mark, name or logo, including, without limitation, any name or mark comprising the term "Office of Radio & Television", "ORTV or "WJMJ".
4. This Agreement shall be amended only in writing executed by both parties and construed according to the laws of the United States of America and the laws of the State of Connecticut.
5. ORTV will under no circumstances become liable to Licensee for any indirect, incidental, or consequential damages, including lost profits, third party claims, or lost data, arising out of or relating to the subject matter of this Agreement.
By clicking submit, you agree to comply with the terms of this agreement and will be taken to the download image page.
Current Job Openings
None
News from The Vatican
If the Vatican Widget does not appear above, we are experiencing technical difficulties connecting to the Vatican news service.
Looking for that Song You Heard on WJMJ or for a HD or Internet Radio?
Use this amazon.com quick link below.
As an Amazon Associate We earn from qualifying purchases.