The Metropolitan Opera Saturday Radio Broadcasts -
Launched in 1931, The Met's Saturday matinee broadcasts are the longest-running continuous classical radio series in American broadcast history. WJMJ is pleased to bring you the 89th season of the live Metropolitan Opera Saturday radio broadcasts both on-air and on this website beginning December 7, 2019 and running through May 9, 2020. Please click here for a schedule of the Met's Saturday matinee radio broadcasts. For more information about The Metropolitan Opera, please visit its website at www.metopera.org.

The contents of The Metropolitan Opera Saturday matinee radio broadcast are copyrighted by The Metropolitan Opera, all rights are reserved, and any use or reproduction of any of the material therein without permission of The Metropolitan Opera is strictly prohibited and will be prosecuted.

---
May 30, 2019 - Faith and Fun on WJMJ
Check out the June 2019 issue of the Catholic Transcript with Father John and Floyd Wright on the cover which features a cover story about your favorite radio station WJMJ. If you don't receive a copy of the Catholic Transcript you can read it online at: http://faithdigital.org/Hartford/HART0619r/.
---
April 21, 2019 - The Celebration of the Eucharist Television Mass
Father John Gatzak, Executive Director of the Office of Radio & Television is pleased to announce that beginning with today's live television broadcast of The Mass of Easter Sunday, The Celebration of the Eucharist television Mass will be simulcast daily at 10:00 a.m. on WCCT-TV CW20 and WCTX-TV MyTV9.
Please check you local TV listings for your channel designation.
---
The 2020 Oberammergau Passion Play - SPACE IS LIMITED FOR THE JULY 20, 2020 DEPARTURE!
The Oberammergau Passion Play in 2010 was attended by over 500,000 people, including a group of 88 Office of Radio & Television and WJMJ Radio supporters. From May 16th to October 4th, 2020 the 42nd Passion Play will be performed in Oberammergau, Germany. Yes, the dates are correct... tickets to this sought after event went on sale in September 2017 and are selling like hotcakes! Since 1634, a Passion Play has been performed every 10 years by the citizens of Oberammergau in thanksgiving to God for sparing them from the Black Plague.
Our Alpine Explorer & the Glacier Express Train with Oberammergau Passion Play tour for September 2020 is sold out; however, we have this second chance opportunity for you! Working with with our travel partners, we were able to secure tickets for the July 26, 2020 performance of the Passion Play which is included with the Exploring the Alpine Countries with Oberammergau Passion Play tour.
Exploring the Alpine Countries with Oberammergau Passion Play
Featuring Austria, Germany and Switzerland
July 20 - August 1, 2020
Hosted by Father John Gatzak
This is a 13 day/11 night tour from July 20 - August 1, 2020. This tour will also be Hosted by Father John Gatzak, and features Austria, Germany and Switzerland. Highlights include: Vienna, a Danube River Cruise, a Mozart Dinner Concert at St. Peter's Restaurant, Munich, the Oberammergau Passion Play, the Black Forest, Château de Chillon, Zermatt, and Lucern. Your tour also includes 19 meals; 11 breakfasts, 1 lunch and 7 dinners. Reservations will be filled on a first come, first served basis. You saw how fast our Alpine Explorer tour sold out, so send in your deposit TODAY! Please note that there are limited Twin rooms remaining and there is a waiting list for Single rooms. There are no triple room accommodations for this tour.
If you would like to learn more about this tour, you may view an archive to the special webinar that was held on September 5, 2018 by visiting: View Webinar. There is a short registration form to complete, which then takes you to the webinar archive.
For more information contact Scott or Lauren at (203) 758-7367 or email pilgrimage@ortv.org. To learn more about the history of the Passion Play, please click HERE.
---
April 7, 2019 - Blessed Mother Clelia Merloni - Watch Archive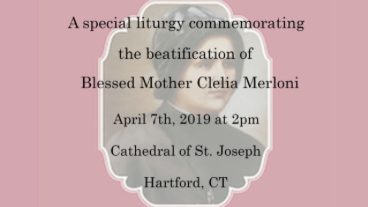 ---
March 6, 2019 - Lent 2019
Click

to read Pope Francis' message for Lent 2019.
February 11, 2019 - World Day of the Sick 2019
Click

to read Pope Francis' 2019 message for the celebration of the 27th World Day of the Sick.
---
46th Annual March for Life - Friday, January 18, 2019 - Washington, DC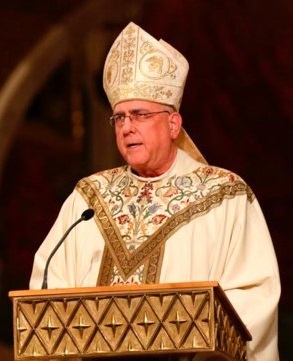 Kansas City Archbishop Joseph F. Naumann is chairman of the Committee on Pro-Life Activities of the United States Conference of Catholic Bishops. He celebrated the 2019 Mass of the National Prayer Vigil for Life at the Basilica of the National Shrine of the Immaculate Conception in Washington, DC. on January 17th. In his homily he said, "Mercy is a force that permeates the entirety of the pro-life movement," and says this mercy has led to "amazing Paul-like conversions of abortion advocates," who have gone on to "become the powerful pro-life apologists."

Click here to listen to the homily.
Novena for Life
For more information on Project Rachel and "Hope After Abortion" resources please visit: http://hopeafterabortion.com/.


Would you know how to identify a potential human trafficking situation? Learn more about human trafficking and recognizing the red flags of warning through the U.S. Catholic Bishops' Anti-Trafficking Program at:
http://www.usccb.org/about/anti-trafficking-program/.
---
January 1, 2019 - World Day of Peace 2019
Click

to read Pope Francis' 2019 message for the celebration of the 52st World Day of Peace.
---
December 25, 2018 - "Urbi Et Orbi" - Christmas 2018
Click

to read Pope Francis' Christmas 2018 "Urbi et Orbi" message.
---
October 5, 2018 - WJMJ Goes Full Power on its New Transmitter
On Friday morning, October 5, 2018, Archbishop Leonard P. Blair of Hartford, visited WJMJ's new transmitter site and pressed the button that raised the transmission power of the station to 100% as allowed by its Federal Communications Commission's license. WJMJ's new transmitter broadcasts both the traditional FM signal as well as three digital HD Radio channels. Listeners with HD Radio receivers in their cars, homes or businesses will hear a superior quality sound on HD-1, the channel simultaneously carrying WJMJ's music and information mix. On the other HD channels, listeners can hear Catholic programming from EWTN, the Eternal Word Television Network. The EWTN programs are in Spanish on WJMJ HD-2 and in English on WJMJ HD-3. This allows WJMJ to better serve an audience that wants to hear traditional Catholic religious programming and Connecticut's growing Hispanic population.
WJMJ is a non-commercial station that is listener-supported by its semi-annual Radiothons, and for the last several years the listeners have been generously contributing a portion of each Radiothon toward a new transmitter. "We're very grateful for their generosity and patience," says Fr. John Gatzak, general manager of WJMJ. "Our family of listeners has been helping us save up the money needed to make this great technical improvement possible, and now they get to reap the rewards of their kindness. The music and other programs sound even better!"
---
June 14, 2018 - Blessed Assurance Music CD to Support the Television Mass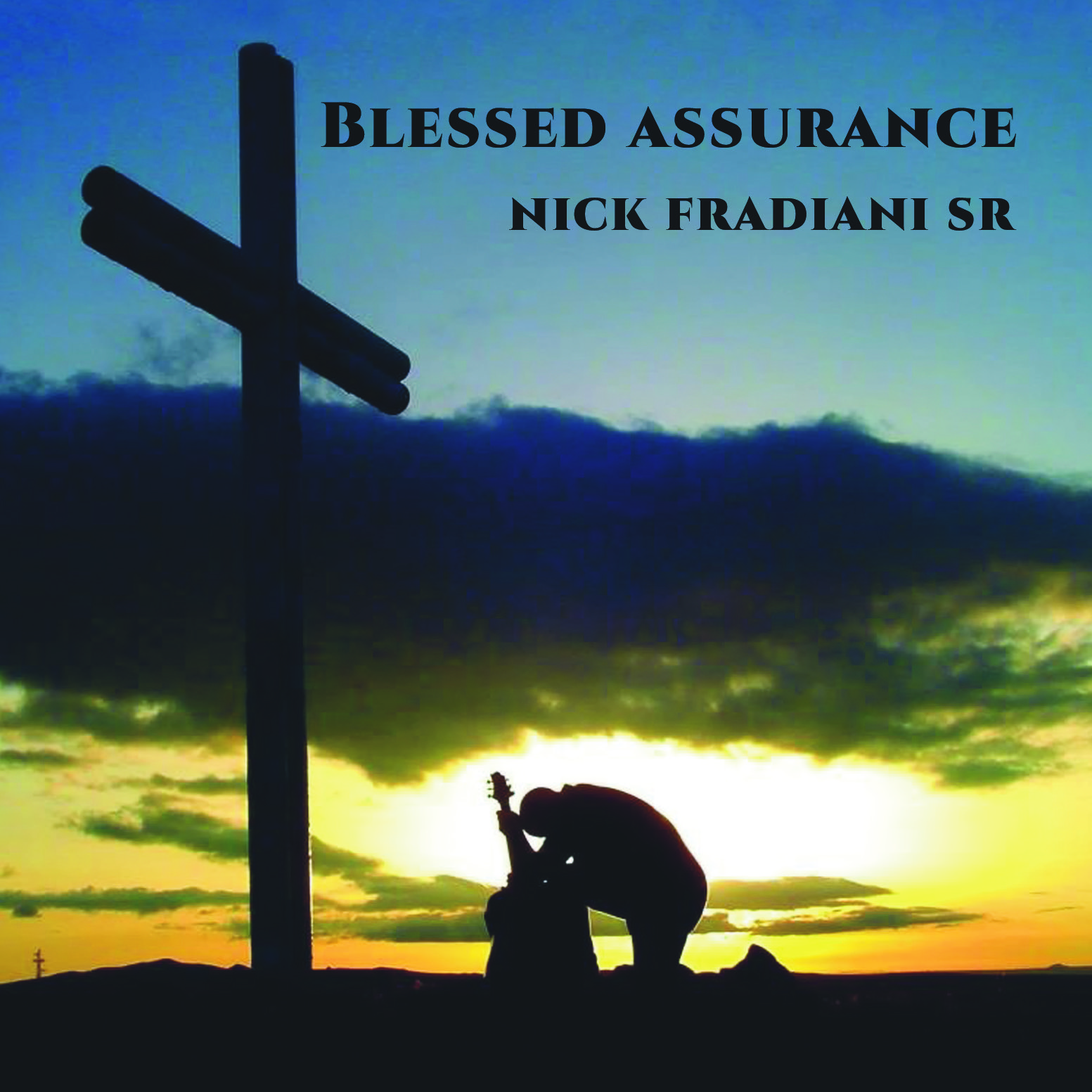 Nick Fradiani, Sr. has performed six inspirational songs especially for the Office of Radio & Television that are now available on his Blessed Assurance CD for a donation of $15.
Proceeds from this CD will benefit the Celebration of the Eucharist daily television Mass, produced by the Office of Radio & Television. The television Mass brings Good News to Life® to tens of thousands of residents in Connecticut daily. The television Mass reaches out to the homebound, especially those who have been disconnected from their local parish communities through illness or age. It's mission is to provide for the spiritual well being of those who may need the prayers of the Church community at challenging times in their lives.
If you would like your very own copy of Blessed Assurance, please click the CD cover.
---
Ongoing --
Podcasts Are Here You asked, we listened. We are pleased to announce that you can now listen to podcasts of In the Afterglow and the Archbishop's Corner by visiting our Listen Now page. Happy listening!
Back to the top

Physician Assisted Suicide Information The Connecticut Catholic Public Affairs Conference, Archdiocese of Hartford Pro-Life Ministry, Diocese of Bridgeport Office for Pastoral Services - Respect Life Office, and the Family Institute of Connecticut sponsored four information sessions on Physician Assisted Suicide for Connecticut Catholics and friends during November 2014. Please click HERE to view streaming videos of the four presentations.
Back to the top

Archdiocese addresses the Federal edict on Health Care Insurance

The Archdiocese of Hartford and dioceses across the nation, as well as non-Catholic religious and non-religious groups are vigorously opposing the new federal health care insurance legislation, which will require that all employers (with few exceptions) pay for health coverage that covers sterilization, contraception, and medication that induces abortion.

Archbishop Blair, as well as all U.S. Catholic bishops, asks you to oppose the new United States Health and Human Services mandate on health insurance. This legislation violates the basic principle in our country of freedom of religion. Your resistance to this edict will be appreciated. Please contact your respective U.S. legislator and ask them to intervene on behalf of religious freedom. Click here to find the contact information for your U.S. legislators.

A Statement on Religious Liberty by the Ad Hoc Committee For Religious Freedom, United States Conference of Catholic Bishops.

Listen to Father John's "Time Out to Take A Stand" message on the HHS mandate.

Read a transcript of Father John's "Time Out to Take A Stand" on the HHS mandate in English or Spanish.

Read Cardinal Timothy M. Dolan's Wall Street Journal op-ed piece on Religious Freedom.

Back to the top