The Metropolitan Opera Saturday Radio Broadcasts -
Launched in 1931, The Met's Saturday matinee broadcasts are the longest-running continuous classical radio series in American broadcast history. WJMJ is pleased to bring you the 87th season of the live Metropolitan Opera Saturday radio broadcasts both on-air and on this website beginning December 2, 2017 and running through May 5, 2018. Please click here for a schedule of the Met's Saturday matinee radio broadcasts. For more information about The Metropolitan Opera, please visit its website at www.metopera.org.

The contents of The Metropolitan Opera Saturday matinee radio broadcast are copyrighted by The Metropolitan Opera, all rights are reserved, and any use or reproduction of any of the material therein without permission of The Metropolitan Opera is strictly prohibited and will be prosecuted.

---

"Absolutely changed the course of my life." "It was beautiful." "I find happiness in my life, now." "I walk out really relieved." "An opportunity to release." These are just some of the powerful testimonies shared by Archdiocese of Hartford parishioners after going to Confession. The Sacrament of Reconciliation has made powerful differences in their lives. Will you answer the door, as God knocks on your heart, asking you to draw closer to Him?

Every single Catholic parish in the Archdiocese of Hartford will be open for Confessions during Lent on each Monday evening beginning February 19th from 6 to 7 p.m. For parishes with multiple churches, it will be up to the pastor to determine the church in which confessions will be heard. Visit ConfessionMondays.com to check for church locations and times near you and for more information. Our Doors Are Open!

---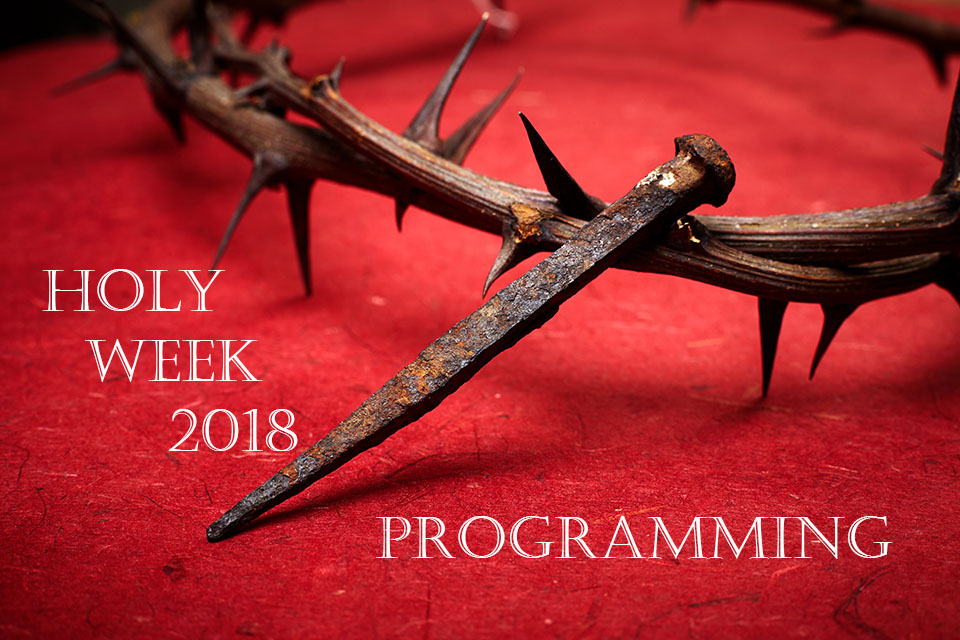 Palm Sunday, MARCH 25
10:00 a.m.
Live Televised Broadcast on WCCT-TV 20
Live Streaming Broadcast HERE
12 noon
Radio Broadcast on WJMJ 88.9 FM
Palm Sunday commemorates the entrance of Jesus into Jerusalem,
when palm branches were placed in his path,
before his arrest on Holy Thursday and his crucifixion on Good Friday.
It marks the beginning of Holy Week, the final week of Lent.
The Chrism Mass, Tuesday, MARCH 27
11:00 a.m.
Live Streaming Broadcast HERE

8:00 p.m.
Radio Broadcast on WJMJ 88.9 FM
The Archbishop, joined by the priests of the diocese,
gather at the Cathedral to celebrate the Chrism Mass.
This Mass manifests the unity of the priests with their bishop.
Here the Archbishop blesses three oils:
the oil of catechumens (oleum catechumen rum or oleum sanctorum),
the oil of the infirm (oleum infirm rum) and
holy chrism (sacrum charisma) —
which will be used in the administration of the
sacraments throughout the diocese for the year.

(The Archdiocese of Hartford holds this Mass early in Holy Week
as opposed to the traditional morning of Holy Thursday
so that as many priests as possible in the diocese can participate.}
Holy Thursday, MARCH 29
7:00 p.m.
Live STREAMING Broadcast HERE

8:00 p.m.
Radio Broadcast on WJMJ 88.9 FM

The Mass of the Lord's Supper is the Catholic Mass
celebrated on the evening of Holy Thursday. It inaugurates the Easter Triduum,
and commemorates the Last Supper of Jesus with his disciples,
more explicitly than other celebrations of the Mass.


EASTER Sunday, April 1
10:00 a.m.
Live Televised Broadcast on WCCT-TV 20
Live Streaming Broadcast HERE

12 noon
Radio Broadcast on WJMJ 88.9 FM
Easter is the celebration of Christ's resurrection from the dead.
It is celebrated on Sunday, and marks the end of Holy Week, the end of Lent,
the last day of the Easter Triduum (Holy Thursday, Good Friday and Easter Sunday),
and is the beginning of the Easter season of the liturgical year.
As we know from the Gospels, Jesus Christ rose from the dead
on the third day following his crucifixion, which would be Sunday.
His resurrection marks the triumph of good over evil, sin and death.
It is the singular event which proves that those who trust in God and accept Christ will be raised from the dead.
Additional programming and services will broadcast on
WJMJ 88.9 FM Catholic Radio from Holy Thursday to Easter Sunday.


Bella Italia 2018 Pilgrimage - October 23 to November 5, 2018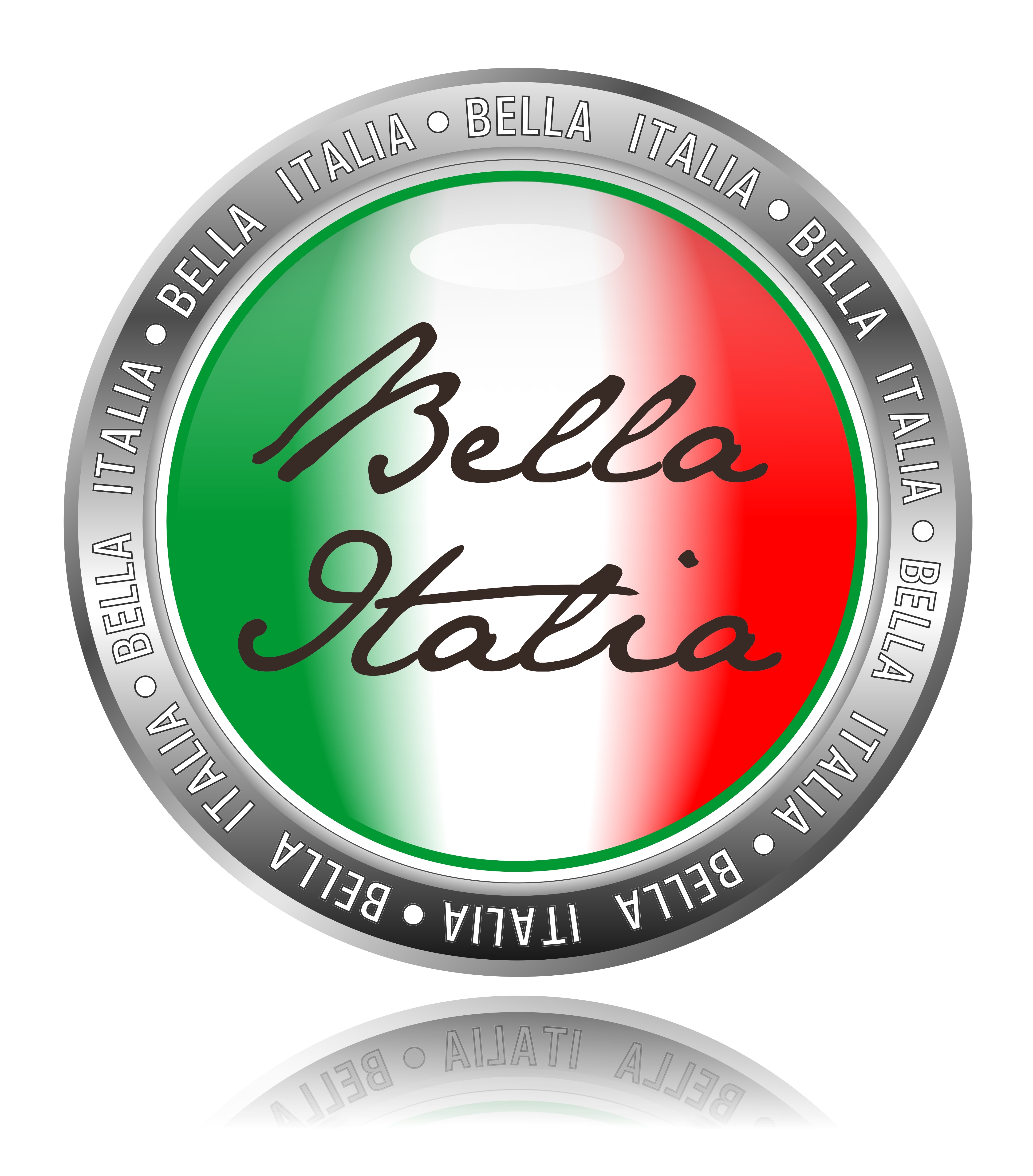 The Office of Radio & Television and WJMJ Radio invite you to celebrate the Office of Radio & Television's 65 years of Bringing Good News to Life® with Father John Gatzak on a 14 day/12 night pilgrimage to Bella Italia featuring Venice, Florence, Assisi, Rome, Sorrento and the Amalfi Coast.
Book Now and Save $200 per person. Cost per person, double occupancy from JFK, NY: Double $4,812, Single $5,659. After April 30, 2018, Regular Rates are: Double $5,012, Single $5,859. Minimum deposit is $350 and is fully refundable until July 24, 2018. Reservation/Full Payment Deadline is July 15, 2018. Click HERE for more information.
---
January 28, 2018 - Annual March for Life
More than 400 people from the Archdiocese of Hartford attended the Annual March for Life in Washington DC. See their stories on Crossroads Magazine here.
There is help for those who need healing in the aftermath of losing a child. Learn more about Project Rachel and the Hope After Abortion.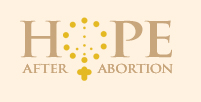 ---
January 1, 2018 - World Day of Peace 2018
Click

to read Pope Francis' 2018 message for the celebration of the 51st World Day of Peace.
---
December 25, 2017 - "Urbi Et Orbi" - Christmas 2017
Click

to read Pope Francis' Christmas 2017 "Urbi et Orbi" message.
---
November 30, 2017 - The 2020 Oberammergau Passion Play - NOW BOOKING!
Yes, the date is correct, the world famous Oberammergau Passion Play is just around the corner... in 2020. However, tickets to this sought after event went on sale in September 2017 and are selling like hotcakes! Since 1634 a Passion Play has been performed by the villagers of Oberammergau in thanksgiving to God for sparing them from the Black Plague.
The 2010 Oberammergau Passion Play was attended by over 500,000 people including a group of 88 Office of Radio & Television and WJMJ Radio supporters.
The Office of Radio & Television and WJMJ Radio together with our travel partners are proud to announce that they have secured tickets for two performance dates in July and September 2020 and are now accepting reservations. A summary of the two tours is below. Please click on the tour title for more information including savings for booking by January 2018. Please click HERE for a history of the Oberammergau Passion Play.
Exploring the Alpine Countries with Oberammergau Passion Play
featuring Austria, Germany and Switzerland
This 13 day/11 night tour from July 20 - August 1, 2020 includes 19 meals and is hosted by Father John Gatzak. Highlights: Vienna, Danube Cruise, Salzburg, Mozart Dinner Concert at St. Peter's Restaurant, Munich, Oberammergau Passion Play, Black Forest, Château de Chillon, Zermatt, Lucerne.
Alpine Explorer & the Glacier Express Train with Oberammergau Passion Play
Hosted by Father John Gatzak, this 12 day/10 night tour September 14-24, 2020 includes 17 meals. Highlights: Lago Maggiore, Island Dinner, Zermatt, Glacier Express Train, St. Moritz, Innsbruck, Salzburg, St. Peter's Restaurant, Mozart Dinner Concert, Munich, Oberammergau Passion Play, Linderhof Palace, Füssen, Neuschwanstein Castle.
---
September 1, 2017 - Archbishop Leonard Blair Voices Concerns
Hartford Archbishop Leonard Blair voices his concerns for the division he has noticed creeping into our society in a in a letter that he has asked to be read at each Mass in churches throughout the Archdiocese of Hartford this weekend, September 2-3.
To read the letter or print a copy for yourself click

.
---
May 7, 2017 - Archdiocese of Hartford Pastoral Planning
The Archdiocese of Hartford has announced a major reorganization that will close some of its 212 churches and combine some parishes. Parishes left untouched by the process will number 68, and by the end of June, there will be 127 parishes operating in the Archdiocese. Some churches will remain open, available for weddings or other worship, but with no scheduled Mass. Other churches will be re-purposed to serve their communities and some may be sold. A total of 26 church buildings will close.
Archbishop Leonard P. Blair revealed details of this process in a presentation made to the news media at St. Thomas Seminary in Bloomfield, CT on May 7, 2017. You can watch the presentation below:
The reorganization is the result of an archdiocesan-wide pastoral plan begun last spring due to factors such as a declining number of priests and lower attendance at Masses. You can learn more about the Pastoral Planning process at the Archdiocese of Hartford Website http://www.StewardsForTomorrow.org.
---
February 11, 2017 - World Day of the Sick
Click to read Pope Francis' 2017 World Day of the Sick message: Amazement at what God has accomplished: "The Almighty has done great things for me…" (Lk 1:49).
---
Ongoing --

Podcasts Are Here

You asked, we listened. We are pleased to announce that you can now listen to podcasts of In the Afterglow and the Archbishop's Corner by visiting our Listen Now page. Happy listening!

Physician Assisted Suicide Information

The Connecticut Catholic Public Affairs Conference, Archdiocese of Hartford Pro-Life Ministry, Diocese of Bridgeport Office for Pastoral Services - Respect Life Office, and the Family Institute of Connecticut sponsored four information sessions on Physician Assisted Suicide for Connecticut Catholics and friends during November 2014. Please click HERE to view streaming videos of the four presentations.

Archdiocese addresses the Federal edict on Health Care Insurance

The Archdiocese of Hartford and dioceses across the nation, as well as non-Catholic religious and non-religious groups are vigorously opposing the new federal health care insurance legislation, which will require that all employers (with few exceptions) pay for health coverage that covers sterilization, contraception, and medication that induces abortion.

Archbishop Blair, as well as all U.S. Catholic bishops, asks you to oppose the new United States Health and Human Services mandate on health insurance. This legislation violates the basic principle in our country of freedom of religion. Your resistance to this edict will be appreciated. Please contact your respective U.S. legislator and ask them to intervene on behalf of religious freedom. Click here to find the contact information for your U.S. legislators.

A Statement on Religious Liberty by the Ad Hoc Committee For Religious Freedom, United States Conference of Catholic Bishops.

Listen to Father John's "Time Out to Take A Stand" message on the HHS mandate.

Read a transcript of Father John's "Time Out to Take A Stand" on the HHS mandate in English or Spanish.

Read Cardinal Timothy M. Dolan's Wall Street Journal op-ed piece on Religious Freedom.