Please be sure to select WJMJ Radiothon from the Program Designation Dropdown list.
Online donations may be made using any major credit card or personal/business U.S. checking account. All payments are securely processed using Secure Socket Layer (SSL) Encryption. No credit card or bank account information is ever saved or stored on our websites or servers or in any electronic or printed form. Charges will appear on your bank/credit card statement as: "ORTV/WJMJ".
---
The monies raised during WJMJ's semi-annual radiothons provide the funding that allows us to continue the programming that you enjoy so much. Please remember that WJMJ is a non-commercial radio station, and depends on contributions from listeners and supporters like you to stay on the air.

---

A Special WJMJ thank you goes out to People's United Bank for its continued support of WJMJ and for underwriting the Radiothon Phone-Bank.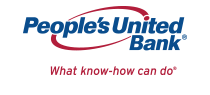 WJMJ also thanks the following local companies for their support in donating beverages, meals and snacks that fueled our many Radiothon Volunteers! When you visit them, please tell them thank you for helping to support WJMJ, your favorite radio station!
CATHOLIC FINANCIAL LIFE - Council Villa Maria-Chapter #149, Waterbury, CT.
COSTCO WHOLESALE, 3600 East Main St, Waterbury, CT.
HIGHLAND PARK MARKET, Farmington and additional locations in Coventry, Glastonbury and Suffield, CT.
MIRABELLE'S ITALIAN RESTAURANT, 50 Waterbury Road, Prospect, CT.
NEIL'S DONUTS AND BAKE SHOP, 83 North Turnpike Road, Wallingford, CT.
OLIVE GARDEN, 495 Union Street, Waterbury, CT and additional locations throughout Connecticut and Massachusetts.
FRANK PEPE PIZZERIA NAPOLETANA, 130 Reidville Drive, Waterbury, CT and its additional Connecticut locations in New Haven, Fairfield, Manchester, Danbury, West Hartford and Mohegan Sun. And in Yonkers, NY and at The Shops at Chestnut Hill, Chestnut Hill, MA.
TEXAS ROADHOUSE, 330 Reidville Drive, Waterbury, CT and additional locations in Manchester and West Haven, CT and Springfield, MA.